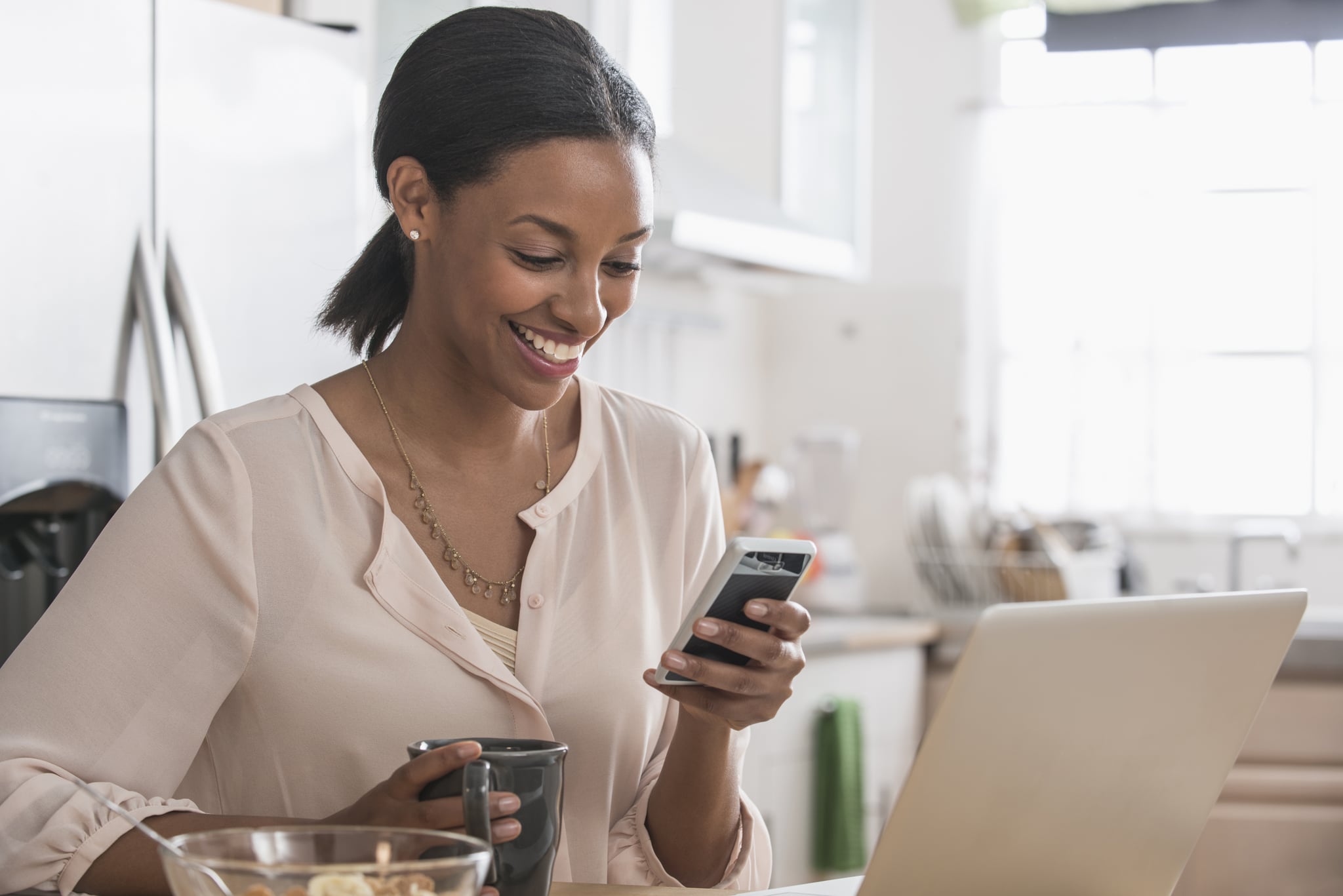 You've probably seen the ads for the weight-loss app Noom on your social media pages. The app promises to help you "stop dieting" and achieve "life-long results." Yes, the app includes a food log, calorie tracker, and activity tracker to help you stay within a daily calorie budget and encourage you to exercise. But it also includes help from a one-on-one coach, an interactive group of other Noomers on their weight-loss journeys (similar to a private Facebook Group), and daily articles based on scientific research to help you change your habits and achieve weight-loss success.
Noom was created with the help of registered dietitians, and it works — just check out these women who all lost weight with Noom. I myself have been doing Noom for the past five months and have lost 15 pounds. I personally find it incredibly easy to use and didn't change much about my lifestyle: I still regularly go out and socialize with friends, enjoy my Aperol spritzes, and eat meals out. I am just more mindful of my daily portions and overall calorie count.
But Noom isn't free. In fact, it requires a pretty decent investment. If you're interested in signing up for Noom, check out the prices below.
How Much Does Noom Cost?
As of Jan. 2, 2020, the pricing for Noom is:
Monthly auto-recurring plan: $59
Two-month auto-recurring plan: $99
Four-month auto-recurring plan: $129
Six-month auto-recurring plan: $149
Eight-month auto-recurring plan: $159
Annual auto-recurring plan: $199
These prices don't include tax. And as you can see, the monthly price decreases if you commit to a longer period of time up front.